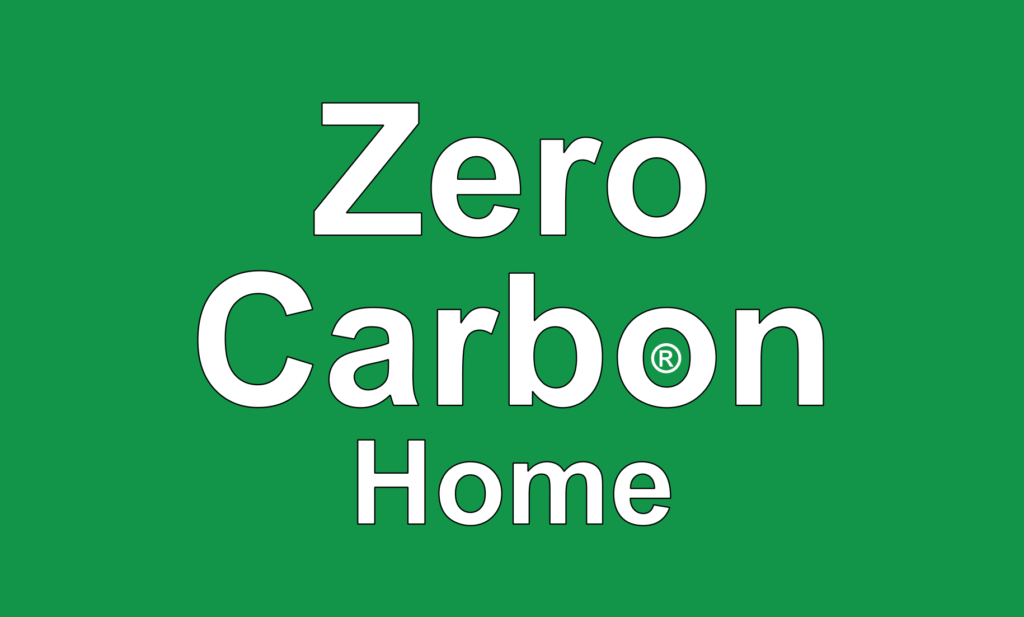 Go Zero – Save Money
How to cut your house's carbon emissions,
heating bill and electricity bill to zero.
By someone who has done it: David Green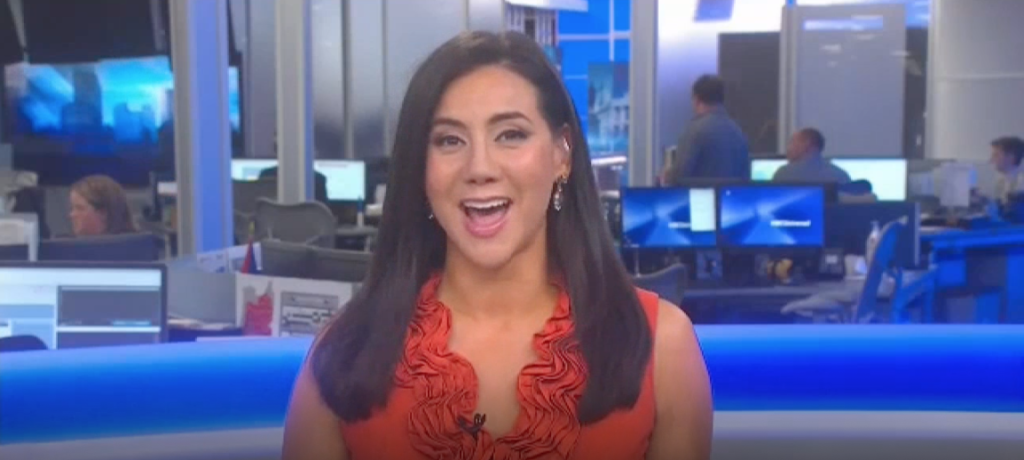 A zero-carbon house is also known as a zero-energy house, net-zero energy house or carbon-neutral house. Over the course of a year a zero-carbon house generates no net emissions of carbon dioxide. Zero-carbon houses are houses that use very little energy from electricity or heating fuel like natural gas. But, because even a single light bulb uses energy, they are do not use zero energy. They can use zero energy net (i.e., after subtracting) the zero-carbon energy produced on site.
If you want to make money by making your house a zero carbon house then this web site is for you. By making money you will cut greenhouse gas emissions, reduce climate change and combat global warming.
If you are looking for a T-shirt with a lifetime carbon footprint of zero please click here: zero carbon T-shirt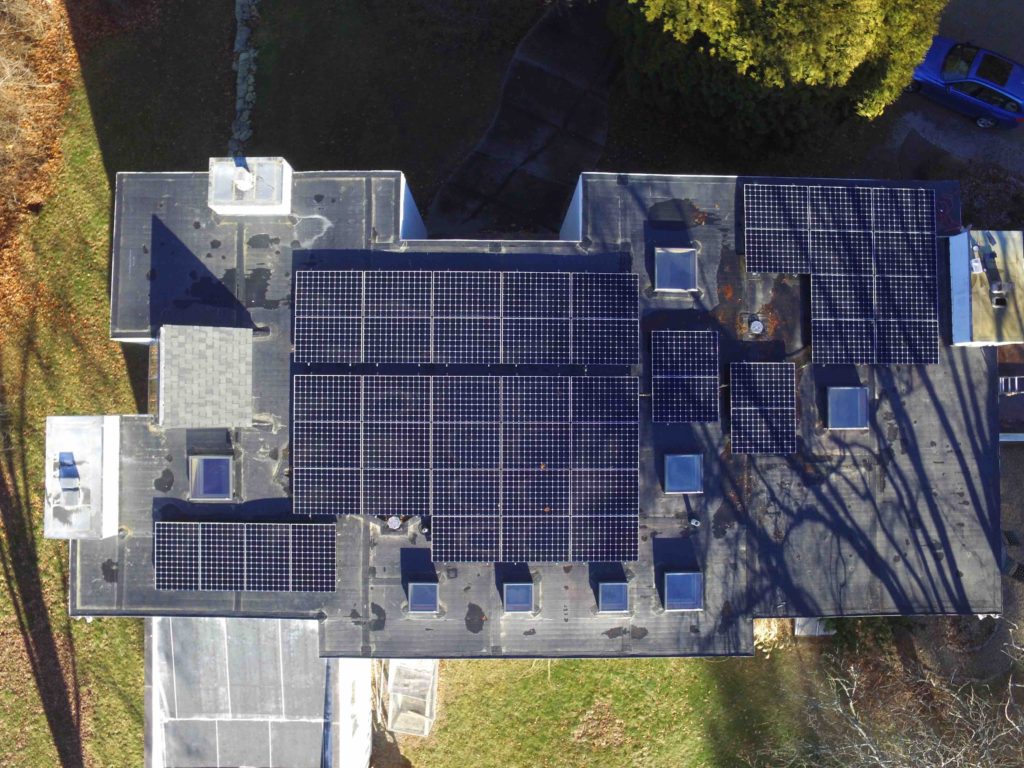 Because the technologies of insulation, heat pumps, solar panels and triple-glazed windows are now so good and the subsidies from government are significant, you can, by following the examples in this website, cut the carbon emissions from your house to zero, save thousands of dollars a year on heating and electricity bills, and make a good return on your investment.
We have done it.
David Green's "fab four" recipe for "making green by going green" i.e., making money by cutting your house's carbon footprint to zero is:
install 12″ of fiberglass in your attic and in the ceiling of your basement
replace your AC units with heat pumps
when you replace your windows, replace them with triple-glazed windows not double-glazed ones
install solar panels on your roof
To find out more about the fab four please click here:  Summary.
To see how much money we saved and how much carbon dioxide we cut by cutting our house's carbon footprint to zero, please click here: How much did we cut?
To see David Green's 45 minute webinar presentation (followed by 30 minutes of Q&A), hosted by the Green Home Institute, that covers the fab four recipe, please click here: GHI Webinar
Reviews of the webinar included, "Minute-for-minute, point-for-point, one of the best webinars I have ever attended. Thank you!" and, "Wonderful and helpful presentation. Knowledgeable and practical presenter."
To easily calculate the carbon footprint of your house, please click here: Carbon footprint.
To read about the author, David Green, please click here: About the author
To order a copy of David Green's books, Zero Carbon® Home and  Zero Carbon® Pool, please click here: Order the book
These are unsolicited comments I have received on the book:
"Wow that was an awesome book! Super informative on all aspects of the process to get to net zero. I'm very glad I read your book it is such a passion of mine I've been wanting to do this for years, you really inspired me to make it happen. Thank you." D.S., Mastic, New York.
"Absolutely loved the book. Very readable for the non-scientist. Fun, entertaining, quite educational for the scientist." A.N., Weston, Massachusetts.
"Thank you so much for your effort and attention here. I feels so fortunate to have met you!" K.A., Arlington, Massachusetts.
"I'm very impressed the way you explained the technical terms, the Fab Four and your thoughts on them, leading you to your choice. I was also very surprised when reading the section about old architectural solutions, like verandas, pergolas, deciduous plants, etc. being very often forgotten. Really good stuff." M.B., London, U.K.
And this comment came from probably the world's leading environmentalist:
"i thought the book was straightforward and clear" B. Mc., Middlebury, Vermont.
To read an explanation of energy terms used in the books (don't worry, it is precise but in a non-technical way), please click here:  Energy terms explained
To read an explanation of finance terms used in the books (again, precise but in a non-technical way), please click here: Finance terms explained
To read an explanation of zero-carbon house terms, such as net-zero energy, PassivHaus, LEED Certification, Zero-Energy Ready Home (ZERH), Home Energy Rating System (HERS) and my proposed new term, Greenness, please click here: Net-Zero Energy terms explained
It is pure coincidence, or perhaps destiny, that my family name is Green.
David Green's work on zero carbon houses has been publicized on global news media outlets including ABC, NBC, CBS and Fox and has appeared on the front cover of Green Energy Times,  in the Boston Herald and in Renewable Energy World, as well as the websites of the U.S. Department of Energy, Zero Energy Project, Cool Effects and the Green Home Institute.
A 3 minute interview of David Green by NBC Boston anchor Joy Lim Nakrin can be seen by clicking here.
JUST RELEASED:
David Green, the author of Zero Carbon® Home, has released his second book, Zero Carbon® Pool. Zero Carbon® Pool, just like Zero Carbon® Home, is about how to save money by cutting your carbon footprint. Zero Carbon® Pool is about how to cut your swimming pool's carbon emissions, heating bill and electricity bill to zero. David Green has done it on his own swimming pool. He found it was quicker, cheaper and made him a better return on investment to go zero on his pool than on his house. Written in the same friendly style and backed by the same scientifically and financially rigorous analysis as Zero Carbon® Home, this book will help you save money by helping to save the planet from global warming.
To order a copy of Zero Carbon® Pool, please click here: shop
If you are looking for a T-shirt with a lifetime carbon footprint of zero please click here: zero carbon T-shirt
The mark Zero Carbon® is a trademark of Zero Carbon LLC registered with the United States Patent and Trademark Office with number 5,730,207. Use without the written permission of Zero Carbon® LLC may be a violation of law. For permission requests contact dgreen@greenzerocarbon.com